All BITO shelving systems are constructed at the company headquarters in Meisenheim, without exception: for small, large, light, heavy, bulky or long items, from individual shelves to multi-level racking systems. Goods are constructed to the newest technological standards. The high degree of automation in profiling and shelving manufacture, as well as the modern folding, pressing and bending devices, enable precise manufacturing while maintaining high quality at all times. Professional production planning and constantly optimised manufacturing processes guarantee fast, clean project throughput and therefore reliable completion of all contracts.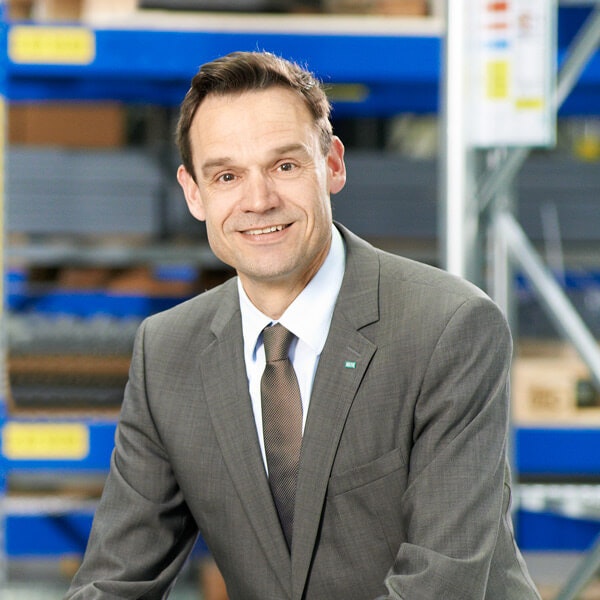 In our main production plant in Meisenheim, we produce high-quality shelving technology in a production area measuring 45,000 square metres. We integrate the entire workflow into our construction processes, from development and testing to production facility and tool construction, until our logistical services ship our outstanding goods on time worldwide. We incorporate permanent growth into our processes by constantly developing our specialists and our construction processes. Our innovative, active investment policy allows us to reliably support multiple different sales channels at the same time and to keep our facilities up to date with the latest technology. From the smallest batches and specialist components for specialist customer-specific applications, to large projects and serial production, to direct sales shipments and rapid delivery service, we are a reliable partner. Our experts, working with cutting-edge, energy-efficient machinery, are masters of innovative pressing and metalworking techniques. Our process of constant improvement involves analysing business processes on an ongoing basis and always growing and changing to meet the demanding requirements of our customers and the market as a whole. Our well trained and motivated employees guarantee that we will always be able to stay on top of the market into the future.
Dominik Freyland-Mahling, Chief Operating Officer Meisenheim
Plastic Bins & Containers
Our plastic container manufacturing plant is among the most modern in the industry. BITO containers are manufactured using powerful, cutting-edge injection moulding machines. In addition, our large finishing centre allows containers to be customised to meet customers' specific needs. BITO finishes containers in a variety of ways; automatically applying barcode labels, for example, and milling or drilling holes for compliance with fire safety regulations. Requests for company logos, non-standard dimensions, specialist inlays or reinforcement can also be met. The complete production process is distinguished by a high degree of automation and flexibility.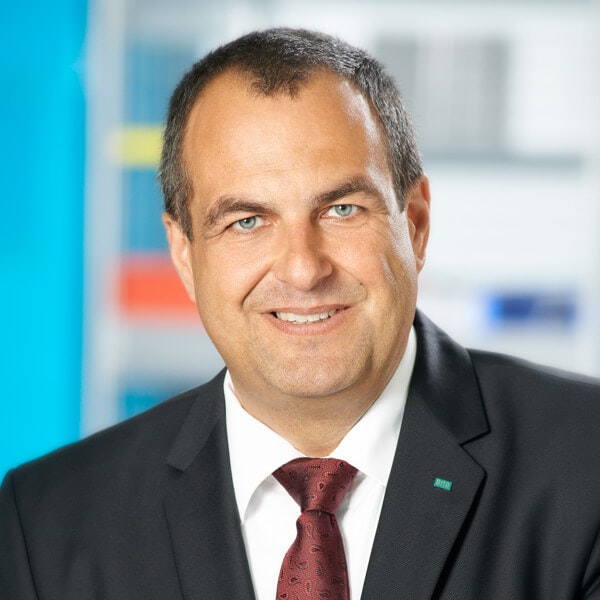 Our cutting-edge plant has seen constant positive development since it was opened in 2000. Using the latest generation of energy-efficient injection moulding machines, we produce high-quality products and are able to increase our material throughput considerably every year. The process chain for plastic containers begins with product development and moves through production, product finishing, storage and picking until the goods are eventually shipped out. Real-world experience and close communication between all departments enable us to fulfil even specialist customer requirements within very short delivery deadlines. The use of hybrid injection moulding machines and a well organised container recycling system are just two examples of measures we've put into practice to support our BITO principles on environmental protection and efficient, long-term use of resources. By permanently optimising our processes, we ensure that our well trained employees are always able to respond directly to our customers' expectations, to meet the challenges we are set and therefore to continue to increase customer satisfaction. In the future, we will continue to systematically develop the skills and competence needed to meet these goals.
In our new production plant in Kaltwasser/ Zimna Wódka in the south of Poland, we will produce BITO racking systems. The production will be organized based on the same state-of-the-art available technical solutions as in our plant in Meisenheim. Fully automated and robotized production lines will allow us to guarantee our customers products of the highest quality all the time. A lean flow of direct raw materials and optimal production processes will help us to gain a competitive advantage and shorten the lead-time as well as delivery time of our products to end customers.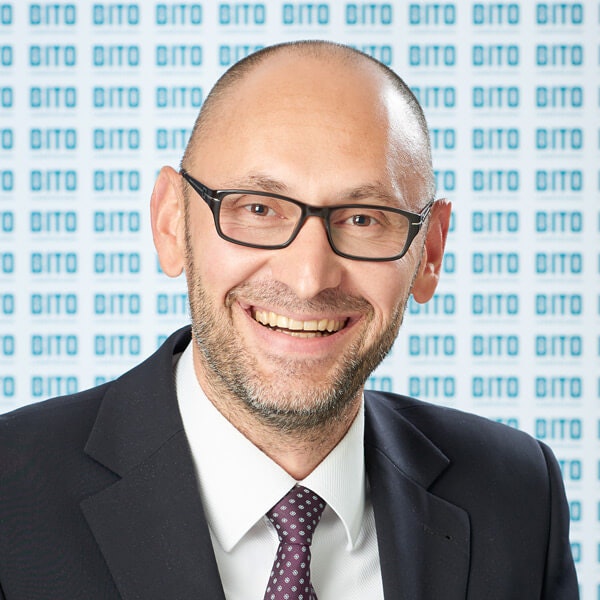 Our newest production plant in numbers: At the first, stage nearly 15,000 m2 of production and warehouse area, ready in mid 2019. Due to usage of modern technologies in the construction of the facility, we will optimize future energy consumption and we will have positive impact on the natural environment. Implemented innovative IT systems will help us to efficient and effective fulfill all orders. The excellent location of the plant will support the continuous growth of BITO's position in the markets of Central and Eastern Europe. Thanks to this, we will be closer to our customers and we will be able to react even faster to their needs. We build our success based on motivated and competent co-workers. Every day we focus on the perfect execution of our tasks as well as the development of our skills.
Marek Ilczuk, plant manager Poland