Maximize storage capacity for pallets.

To fit within the existing Warehouse.

Better and easier control of the application of the FIFO principle with regard to fast movers.

Maximum flexibility for handling pallets.

Sustainable and safe pallet handling for their delicate products (tiles).
Increased storage density for items with only one pallet in stock by moving pallet racking.

The major advantage is that the quanitity of forklift aisles can be reduced in one lane and that the chaotic placement of pallets in the aisles is avoided.

Increased storage density and better throughput for items with multiple pallets in stock by placing them in dynamic pallet racking.

In this way we have increased storage capacity from 1,200 pallet spaces to 3,600 pallet spaces
Efficient and affordable use of available space.
The area of rapid rotation is clearer and the storage density is a real blessing.

Pallets can be placed in any free pallet location in mobile pallet racking. This place is maintained for the entire period during which the pallet is in the deposit and the pallet will no longer be moved. This makes it possible to reduce the fractures of cells compared to the previous situation.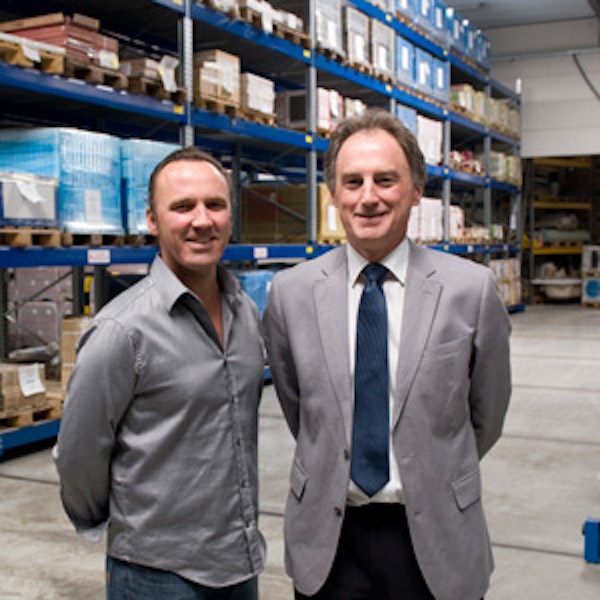 "Before, we could only store 200 pallets in the same space. By accumulating bulk storage and mobile shelving, we now come to a storage of 800 pallets. Our storage capacity has quadrupled! The original innovation plan differs from the one we implemented in the end. By discussing our storage capacity issues with BITO, we have come up with a better solution."
Peter Steylaerts, Manager of Steylaerts